"Our mission is to construct our client's vision while keeping the safety of our team, our customers, and the public at the forefront of every decision. We pride ourselves on sharing the Company's success with our employees."
Dan Cristiani and his family of companies has been serving Kentuckiana since 1971.
We operate a diverse group of related companies that are able to complete even the most unique or demanding projects. This kind of adaptability and resourcefulness continues to bring us work throughout the region. This dedicated type of work has also has brought us to the attention of large national corporations.

We have worked hard for over 50 years to achieve our reputation as the best provider of excavation, directional drilling, and utility services. Our customers are our number one priority and we feel we are the most cost effective source for your project. We can handle your project from start to finish.
See the latest news from Dan Cristiani Excavating: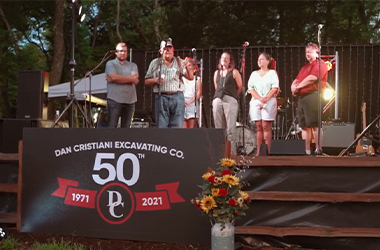 September 2021 | Dan Cristiani Facebook Recently, we had the opportunity to celebrate the milestone of 50 years! This is a pivotal moment and honor
Read More »
Sep 2, 2021 updated Sep 2, 2021 LOUISVILLE, Ky. (WDRB) — An area company hauled in a big gift to help high school students learn
Read More »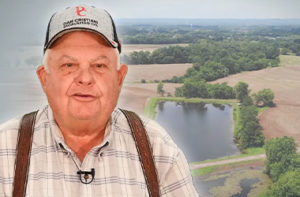 June 2022 | Dan Cristiani Facebook Shadow Lake started about 20 years when Dan purchased a piece of property in Charlestown, Indiana. Watch the video below
Read More »